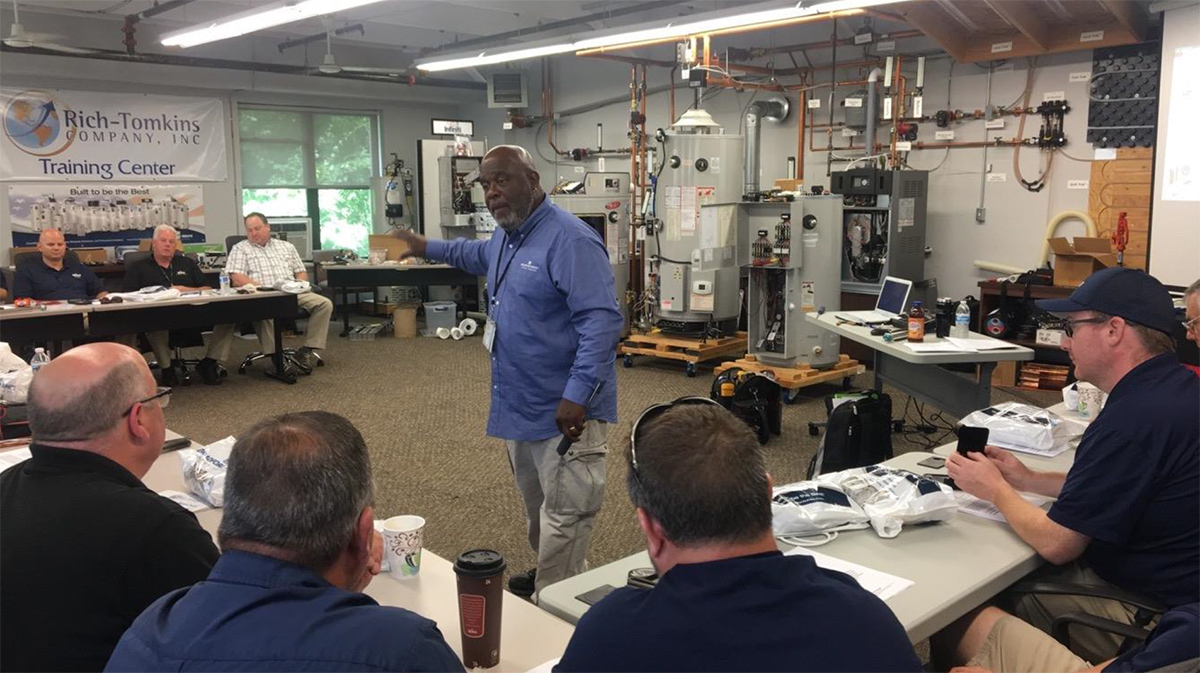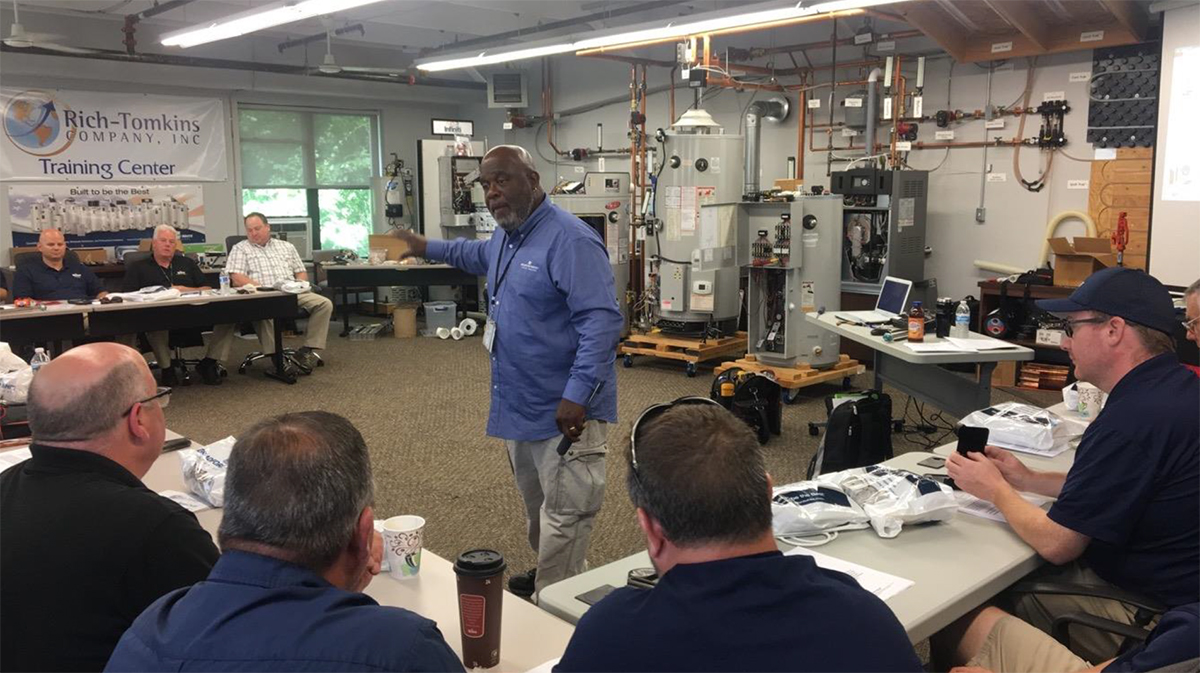 Rich-Tomkins is pleased to host Bradford White water heater training in our training room many times throughout the year. Trainings are lead by Herbert Harvey, Jr ,Regional Field Trainer for Bradford White. His students receive a unique blend of professional and technical information combined with practical tips and advice based on his own many years of experience in the field.
**April 1st 2020 : Due to the current situation of COVID-19 and the prolonged social distancing guidelines in place we will be canceling the monthly Bradford White trainings for the foreseeable future. Please know we look forward to resuming these trainings as soon as we are able to.  Thank you for your understanding
– Rich-Tomkins Company
Available Training:
CANCELED – Residential Water Heaters Troubleshooting
Date: Wednesday April 15, 2020
Time: 8:30am – 12:30pm
Address:
Rich-Tomkins Company
235 Bridgewater Road,
Aston, PA 19014
Our Training Center :
– 3000 sq. ft.
– Live-fired demonstration
– Experienced trainers
– Designed for groups no larger
than 20
Registration / Additional Information:
Ann Lopez
P: 610-859-6062
ann@richtomkins.com