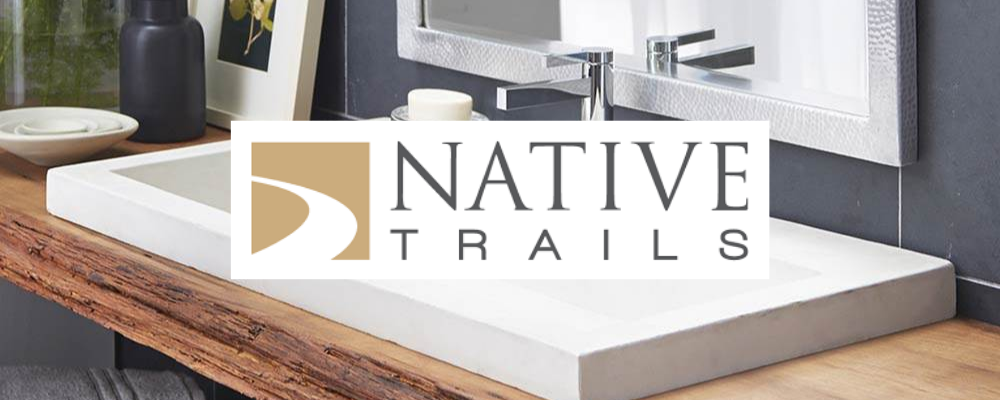 In 1996, Naomi Neilson founded Native Trails. Using her passion for artisan tradition, sustainability, and fair trade practices to bring the work of undiscovered artisans from central Mexico first to central California and then on to living spaces throughout North America. Combining the artisans' age-old traditions with contemporary design and sustainable materials, Naomi broke new ground with Native Trails iconic copper sinks and helped to introduce copper as a mainstay material for the kitchen and bath.
Today, Native Trails leads the industry in artisan crafted, eco-conscious furnishings and fixtures for high end kitchen and bath design, and is featured in premier showrooms throughout the United States and Canada.
---
Featured Product:
Precious Metals Sinks – Kitchen and Bath
This exquisite Italian-made collection featuring 24k Gold, Silver, and Platinum was created to commemorate Native Trails' 25th anniversary. Handcrafted of fine fireclay and hand glazed with precious metals before a third firing, these radiant sinks are the epitome of luxury. Finished with an exceptionally tough, custom formulated sealer, that gorgeous apron front finish will endure the test of time.