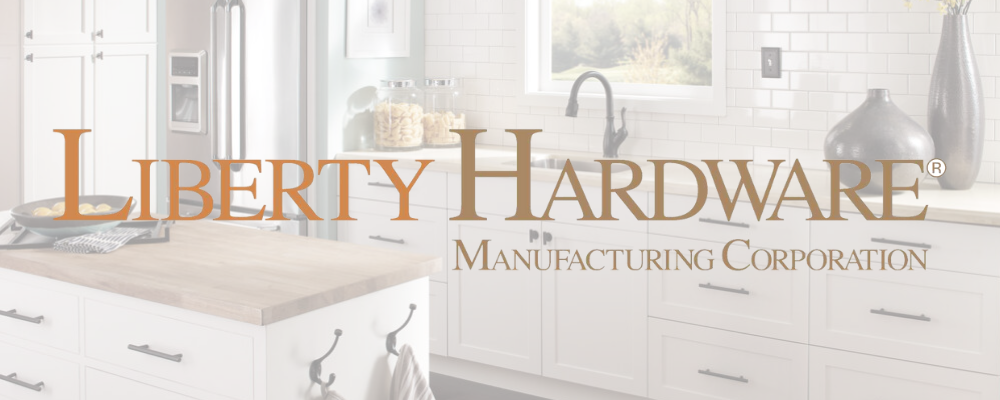 Rich-Tomkins Inside Rep: Bill Brown
Email: WBrown@richtomkins.com
Phone: 610-859-6075
Find them on:
About Liberty Hardware:
Home decor can change the look and feel of any space in your home. From cabinet hardware and wall plates, to shower doors and mirrors, every product in each brand is crafted for function and design. Liberty Hardware, a subsidiary of Masco Corporation, enhances the way people experience and enjoy their living spaces. We leverage insights, analytics, design expertise and service capability to create inspiration through innovative solutions.
---
Featured Product:
Looking for a unique size cabinet pull to fit old holes or cover an unfortunate drilling error? The 4-1/2 in. Inclination Adjusta-Pull cabinet handle from Liberty works with any measurement between 1 and 4 in. and offers the convenience of flexible sizing to meet your needs. Simply place the screws in your drilled holes, slide the pull over the screws, and tighten into place – no need for special hardware sizes, cabinet repair supplies, or wasted time drilling more holes!