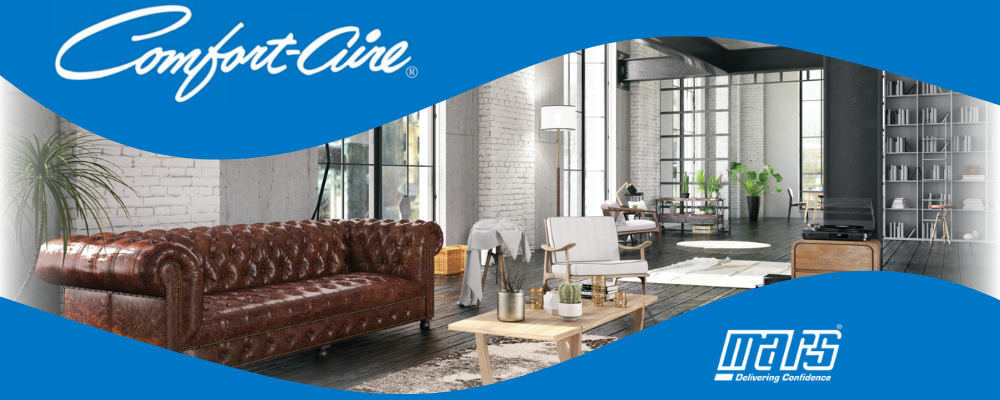 Rich-Tomkins Inside Rep: Karen Kershaw
Email: Karen@richtomkins.com
Phone: 610-859-6072
The Comfort-Aire® brand is steeped in history, and has been woven into the fabric of the American landscape. Since 1955, the name has stood for innovation and quality. We continue that tradition today as part of the MARS® (Motors & Armatures, Inc.) family of products.
From industrial furnaces and agricultural crop dryers, to window air conditioners and residential dehumidifiers (we even manufactured the first ductless mini-split for the American market) we were pioneers then, and innovators today!
---
Featured Product:
Cool and heat with efficient energy usage with a Ductless Mini-Split System. Both the single and multi-zone models use advanced inverter technology, which means that the room will reach it's preset temperature quickly. With a broad ambient range, these units are well suited to installations requiring year round conditioning for both residential and light commercial.