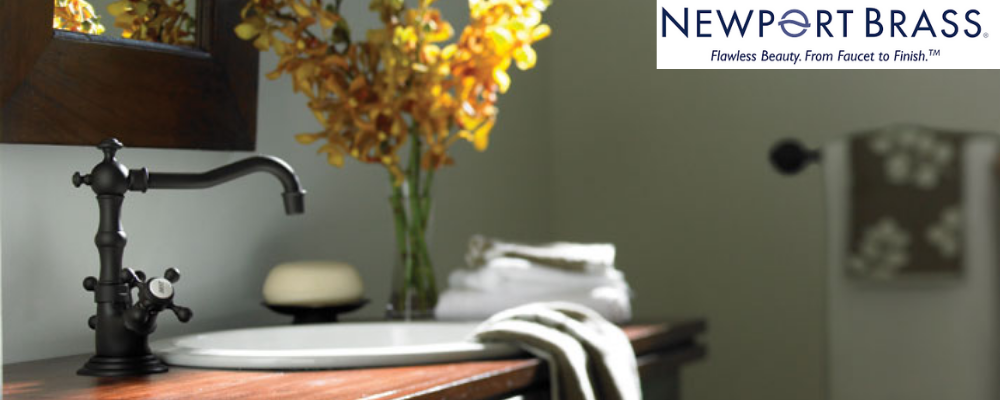 Rich-Tomkins Inside Rep: Gary Brake
Email: gary@richtomkins.com
Phone: 610-859-6061
To see more on Rich-Tomkins Company decorative lines, follow @rtdecorative on Instagram.
Find Newport Brass on:
About Newport Brass:
In 1989, the company made the first major addition to its product offering with the creation of Newport Brass, a premium brand of solid brass faucets and fixtures. The Newport Brass business more than doubled in size by 1998, and the company expanded its offering with a quality, competitively priced value line of faucets and fittings. Today, Newport Brass is the preferred brand for customization and quality in kitchen and bathroom products, offering solid brass construction, 27 finish options and multiple style and pricing options.
---
Featured Product:
Every detail of the Muncy Collection from Newport Brass delicately intersects the gap between creativity and artisan manufacturing. The artistry of the knurled elements perfectly complement the clean, contemporary canvas. This industrial fusion pairs a distinctive knurled handle and engine shell with a simplistically
beautiful bent tube spout, exemplifying stunning craftsmanship.