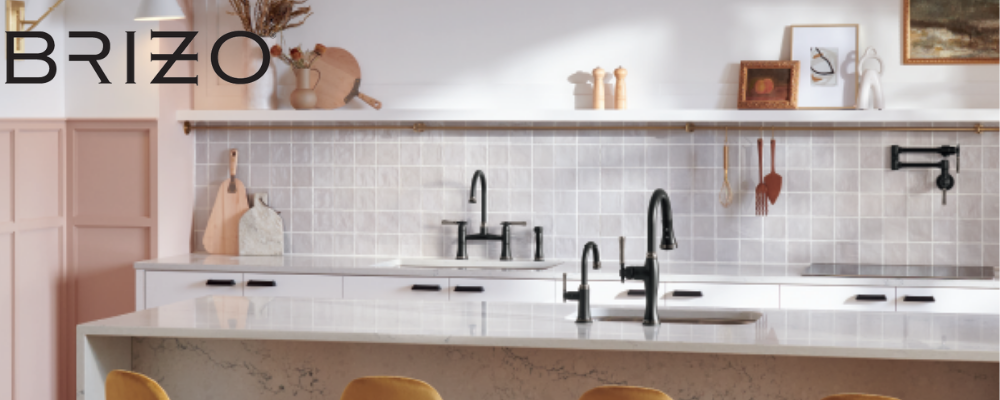 Rich-Tomkins Inside Rep: Gary Brake
Email: gary@richtomkins.com
Phone: 610-859-6061
To see more on Rich-Tomkins Company decorative lines, follow @rtdecorative on Instagram.
Catalog & Look Book
Find Brizo on:
About Brizo:
Brizo is a luxury fittings brand for those who understand that fashion isn't merely about the clothes they wear—it's about their entire lifestyle.
We create distinctive designs that don't just complete rooms, they inspire spaces.
To that end, Brizo creates high-end collections for the kitchen, bath and shower that are constantly pushing the limits on design, craftsmanship and innovation. No detail is ever too small to be thoughtfully designed, meticulously handcrafted—and thoroughly obsessed over.
Available exclusively in showrooms, Brizo products are more than just fittings; they're inspired pieces of art. And that's why we sign our work, much like an artist or fashion designer, with two simple words that speak volumes: By Brizo.
---
Featured Product:
Frank Lloyd Wright saw the world differently. And inspired us to do the same. Now in the Frank Lloyd Wright® Bath Collection by Brizo®, we pay homage to his visionary spirit. The collection dares to challenge and upend tradition—and in doing so, honors Wright's legacy.
Click Here to download the full brochure