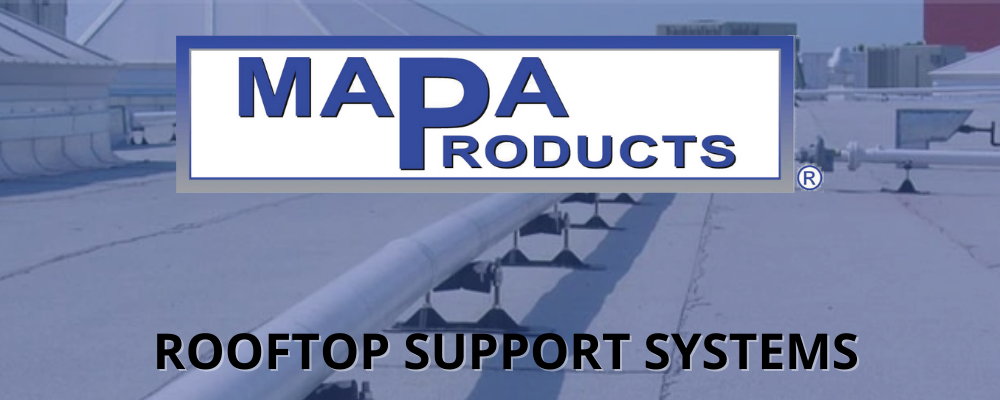 About Mapa Products:
MAPA has been a driving force in the manufacturing of rooftop pipe support systems. When alternatives for rooftop supports were "wood blocks" or expensive stainless steel supports, MAPA introduced the first plastic-based, adjustable support for light to medium duty gas piping. This cost effective support started a design trend that revolutionized the industry.
Realizing the potential of rooftop supports and the significant role these items would play in commercial and industrial construction, MAPA continued to innovate and expanded the product line. Our rooftop products now include stainless steel and nylon freestanding, adjustable rooftop pipe and equipment support systems, structural supports for seismic and wind resistant applications and rooftop pedestals for water, gas and electrical services.
---
Featured Product:
The MAPA A-strut is an aluminum rooftop pipe support designed for applications including conduit, refrigeration, ductwork and gas piping. It includes a conventional strut that allows the use of any standard accessory. It's available in multiple lengths and is made in America.