Product Launch: NEW Infiniti® GS & GR
Discover Next Level Tankless: Infiniti® GS & GR Tankless Water Heaters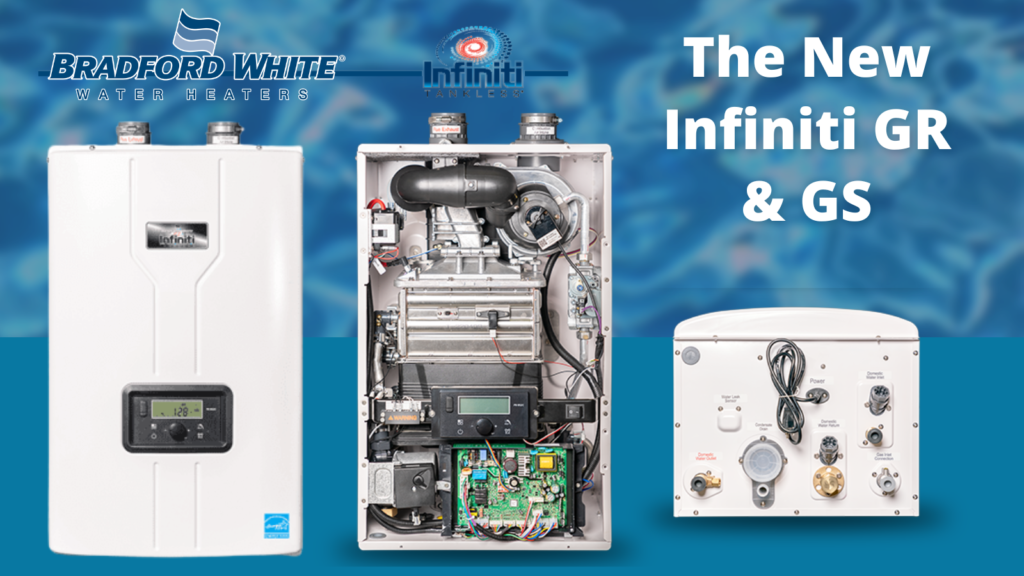 NEW: The Infiniti® GS: Next Level Tankless
The Infiniti® GS offers the energy-efficiency, high-performance and cutting-edge features you and your customers expect. It includes a robust stainless steel heat exchanger for longer life and can be installed in both residential and commercial settings. The Infiniti® GS delivers powerful performance including 11:1 turndown, high GPM output of 5.1 GPM at a 77°F rise and a high temperature setting up to 180° F. It is ENERGY STAR® certified at .95 UEF, is available in natural gas or propane and is cascadable up to 16 units.
NEW: The Infiniti® GR: Includes Recirculating Pump for Instant Hot Water
The Infiniti® GR features the advanced technology of the Infiniti® GS plus the addition of a recirculating pump to provide instant hot water even at the farthest faucet. The recirculating pump is designed to provide maximum convenience and efficiency.
Additional Resources:
Infiniti® GR Series Tankless 
Infiniti® GS Series Tankless 
Infiniti® Gr & GS Brochure