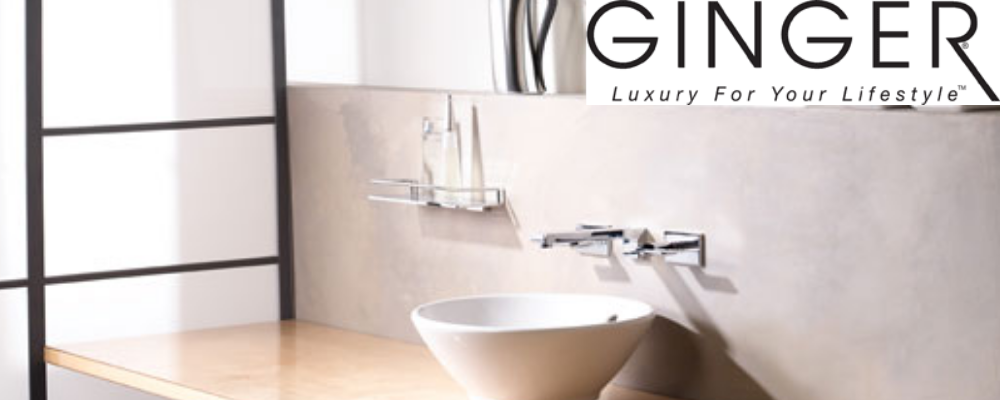 Rich-Tomkins Inside Rep: Gary Brake
Email: gary@richtomkins.com
Phone: 610-859-6061
To see more on Rich-Tomkins Company decorative lines, follow @rtdecorative on Instagram.
Find Ginger on:
Ginger, a design innovation driven company founded by father and son team Alan and Marc Bickler, had been designing solid forged brass bathroom accessories, lighting and mirrors since 1983. By the time Masco acquired them in 2000, they were an established leader in the industry. Over the course of the next three years, Ginger introduced motiv, an urban chic brand of bathroom accessories, lighting and mirrors created to fill a middle-market niche and finalize plans for luxury faucets under the Ginger brand. Masco officially merged
---
Featured Product:
WITH ITS PERFECT CYLINDERS AND ENDURING LINES, COLUMNAR STANDS AS A REFLECTION OF THE MAJESTIC COLUMN – A BEAUTIFULLY UTILITARIAN STRUCTURE
RAISED THROUGHOUT HISTORY TO SUPPORT SOCIETY'S FINEST AT THE VERY CORE
Ginger's Columnar® Collection in Polished Chrome (PC) finish includes widespread faucets, shower sets, bath accessories, lighting, grab bars and mirrors. The collection is also available in Polished Nickel (PN), Satin Nickel (SN), and Oil-Rubbed Bronze – Hand Relived (ORB).