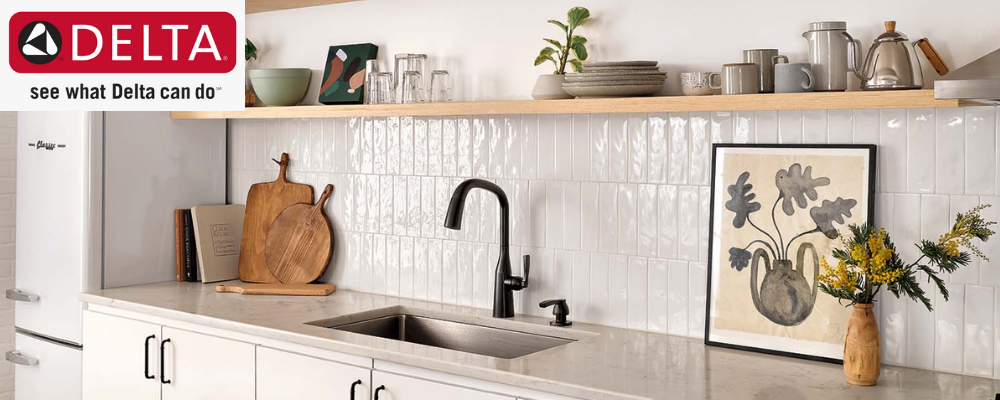 Rich-Tomkins Inside Rep: Gary Brake
Email: gary@richtomkins.com
Phone: 610-859-6061
Find them on:
View or Download Catalogs /Price Guides
View or Download Part Catalogs
ABOUT DELTA FAUCET
"We exist to create lasting change inside your home, transforming your daily life through how you interact with your water. From human-first innovations to unforgettable design, our faucets, showerheads and beyond aim to make every moment you spend in your kitchen or bathroom one worth remembering.
From innovative ways to turn on your water, to groundbreaking fixtures that change how you interact all-together, we aim to revolutionize how you experience your water so you can better experience your life.
Our products were created to be put to the test of everyday life. Click to discover ideas and inspo on how our human-first approach to design and innovation is built to make an impact in your home."
---
Featured Product:
Trade Exclusive (TE) Collections
Delta Faucet Company is committed to Trade advocacy and driving demand for our Trade customers. The Delta® Brand has invested in four Trade Exclusive (TE) collections, available only to Delta Trade customers' brick-and-mortar locations and their authorized online stores.
BRODERICK™ COLLECTION
The powerful features of the Broderick™ Collection take center stage in the kitchen, with an industrial style that alludes to a rich heritage. The collection includes distinctive bridge faucet and pull-down spring spout faucet options that add a unique element to any kitchen.
CORANTO™
A contemporary take on traditional styling, the Coranto™ Kitchen Collection brings everyday refinement to a space with subtle design details that nod to both the past and the present.
DORVAL™ BATH COLLECTION
The Dorval™Bathroom Collection diverges from conventional expectations with regal accents and a powerful design that commands your attention
KAYRA BATH COLLECTION
The stretched feminine form and unbroken lines of the Kayra™ Bath Collection create a clean, flowing design with an integrated pull-down spray wand that simplifies cleanup.