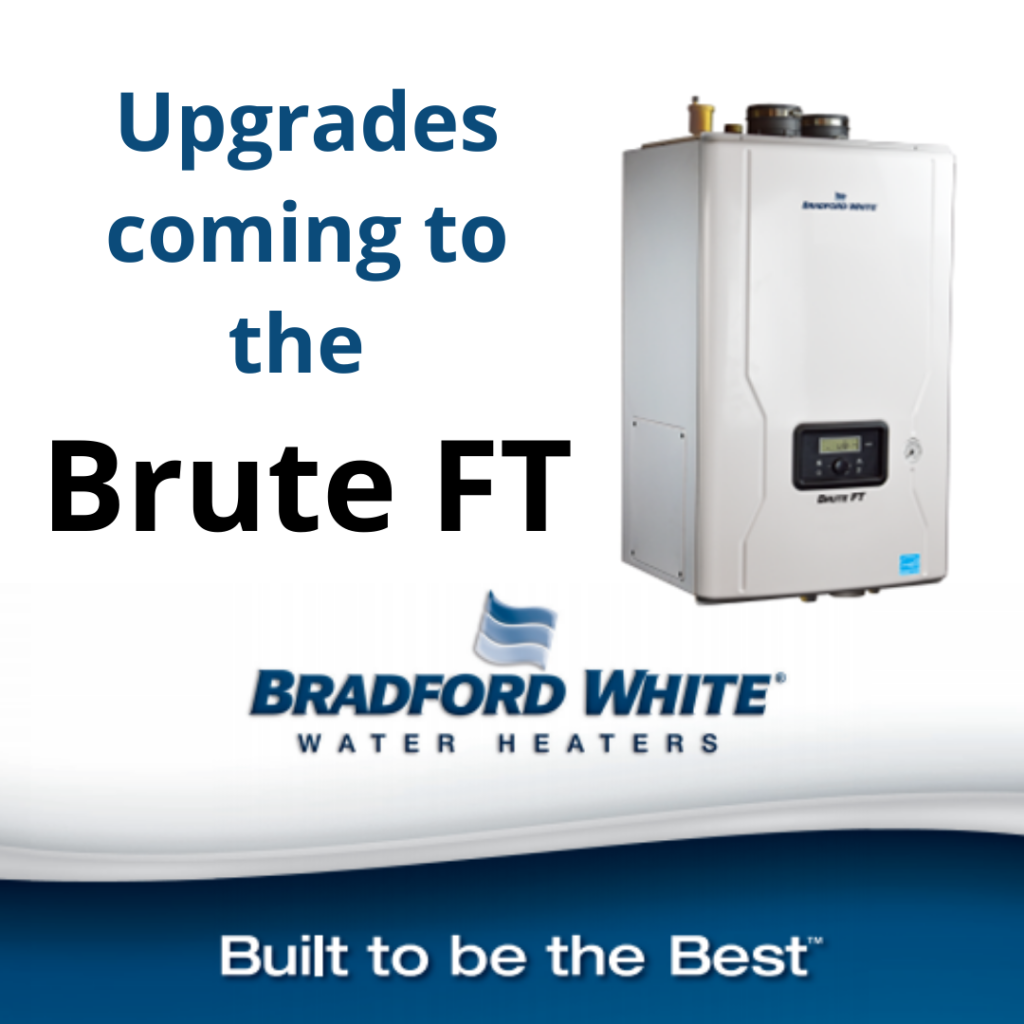 Bradford White is pleased to introduce a variety of upgrades to the Brute FT® Wall Hung Boilers. The Brute FT will now have a new, sleek appearance that also offers updated features and benefits. Some of the new design enhancements are:
New robust 3-way valve. Allows for smooth operation and increased life.
Left side removable panel. Quicker access on those hard to reach components, allowing for easier repair.
Existing pressure and temperature gauge moved to the front cover. Easier to view and use.
Burner mount Philips head-type screws are replaced with sturdy Allen-type bolts for ease of service.
New heavy-duty insulation added to heat exchanger, minimizing heat loss and increasing efficiency.
The second-generation Brute FT® Wall Hung 199 combi will replace the current generation immediately. Orders can be placed immediately for shipment in 2 weeks lead time. The rest of the Brute FT Wall Hung product line will transition over in the coming weeks/months. We will send a pre-notification as other models begin to transition. The current Brute FT® Wall Hung 199 combi model number will be replaced with the new model number as seen in the following table.

Please contact your local Bradford White representative for pricing information. If you have any questions, or require additional information, please contact the Product Department at 844-235-4958 or products@bradfordwhite.com