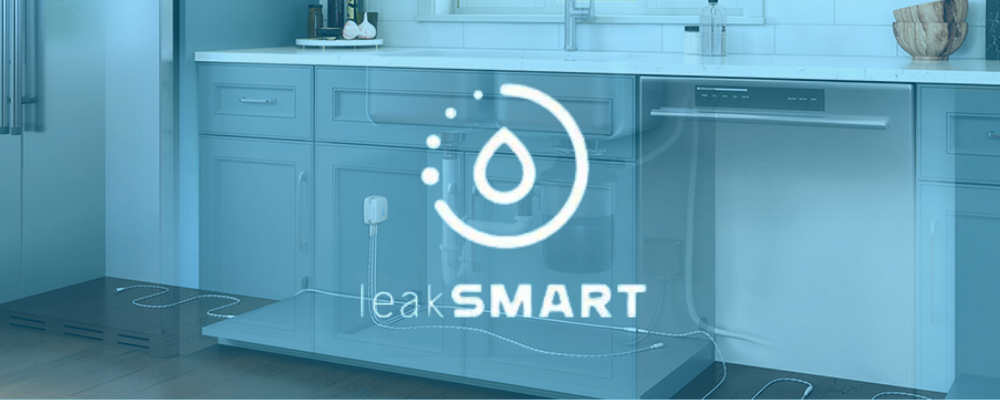 Find them on:
About LeakSMART:
 LeakSmart offers a wide range of products that concentrate on leak detection plus protection. Our system can simply alert you of a potential leak, alert plus turn off your main water line, or do appliance specific alerts and shut off.
Quickly detect a leak anywhere in your home and get alerted via text message or email whenever a leak occurs for 24/7 monitoring. Whether you are protecting your current home, vacation home or rental property, LeakSmart has you covered!
---
Featured Product:
Protect by LeakSmart with Flow Kit
The Protect by LeakSmart with Flow Kit acts as a water flow monitor and valve controller helping you keep an eye on your water usage while protecting your home. Paired with strategically placed water sensors, LeakSmart detects leaks, prevents water damage and automatically shuts off a home's water main valve in 5-seconds* or less when a leak is detected.