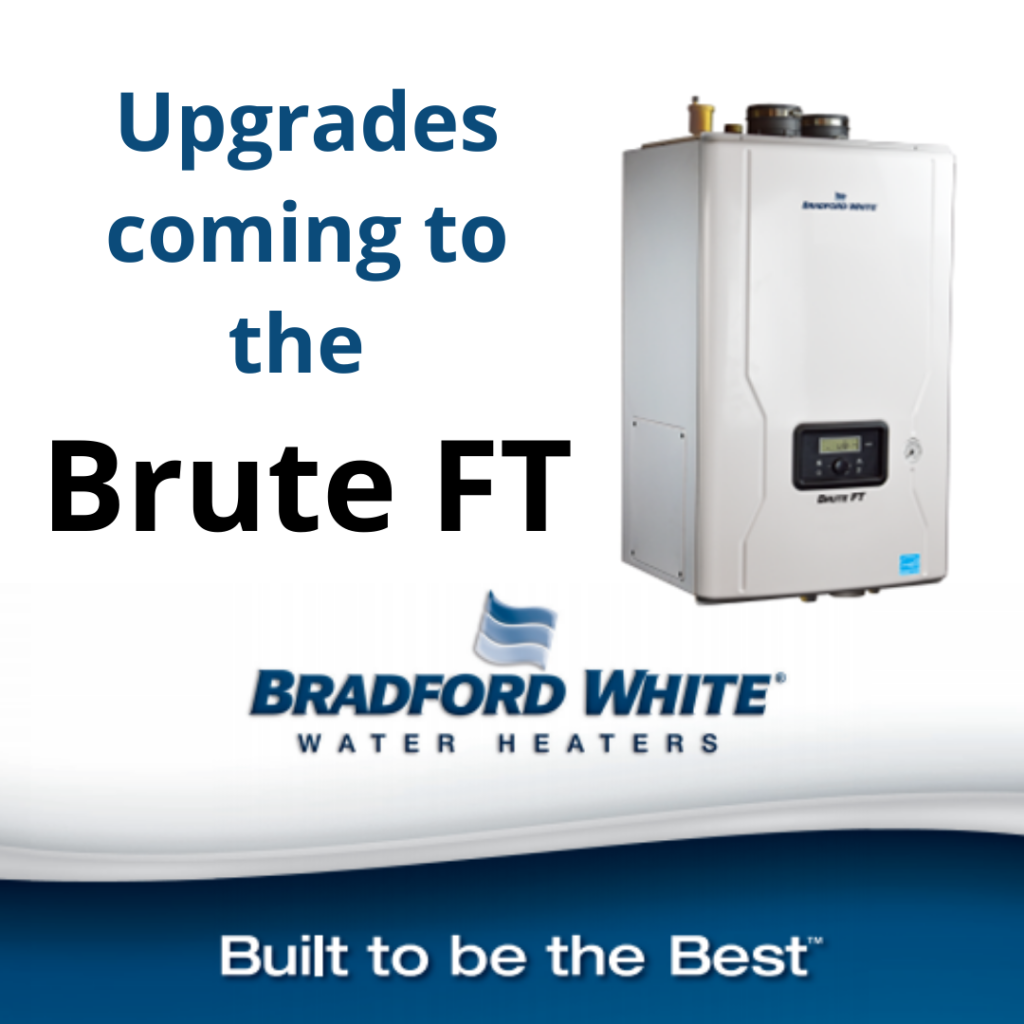 Bradford White is pleased to introduce a variety of upgrades to the Brute FT® Wall Hung Boilers. The Brute FT will now have a new, sleek appearance that also offers updated features and benefits. Some of the new design enhancements are:
New robust 3-way valve. Allows for smooth operation and increased life.
Left side removable panel. Quicker access on those hard to reach components, allowing for easier repair.
Existing pressure and temperature gauge moved to the front cover. Easier to view and use.
Burner mount Philips head-type screws are replaced with sturdy Allen-type bolts for ease of service.
New heavy-duty insulation added to heat exchanger, minimizing heat loss and increasing efficiency.
The second-generation Brute FT® Wall Hung 199 combi will replace the current generation immediately. Orders can be placed immediately for shipment in 2 weeks lead time. The rest of the Brute FT Wall Hung product line will transition over in the coming weeks/months. We will send a pre-notification as other models begin to transition. The current Brute FT® Wall Hung 199 combi model number will be replaced with the new model number as seen in the following table.

Please contact your local Bradford White representative for pricing information. If you have any questions, or require additional information, please contact the Product Department at 844-235-4958 or products@bradfordwhite.com
Rich-Tomkins is always looking for ways and to make things easier for our customers which is why we are now stocking certified Bradford White parts in our warehouse.

We're keeping replacement parts closer to the point of need supplying certified Bradford White Water Heaters parts from our warehouse to help distributor and contractor customers have access to parts they need fast for urgent repairs.
For more information feel free to reach out to our office:
Phone 610-859-3552
Email info@richtomkins.com
The newest catalogs and price books from Brizo Faucets have begun to ship this week. If you can't wait to see the latest in innovative style and design CLICK HERE for the brand new digital books.
Interactive and user friendly the easy to use search feature allows you to look up items by everything from name, part number, color or keyword. Accessible from desk top or mobile device finding the what you need from Brizo has never been easier.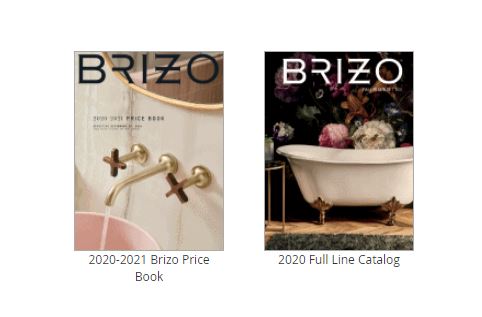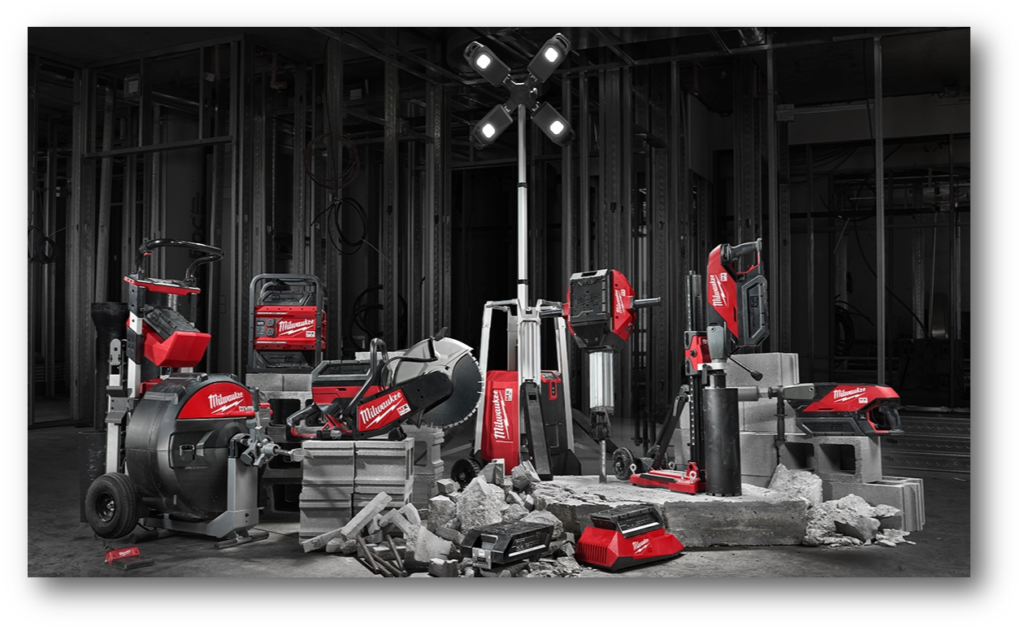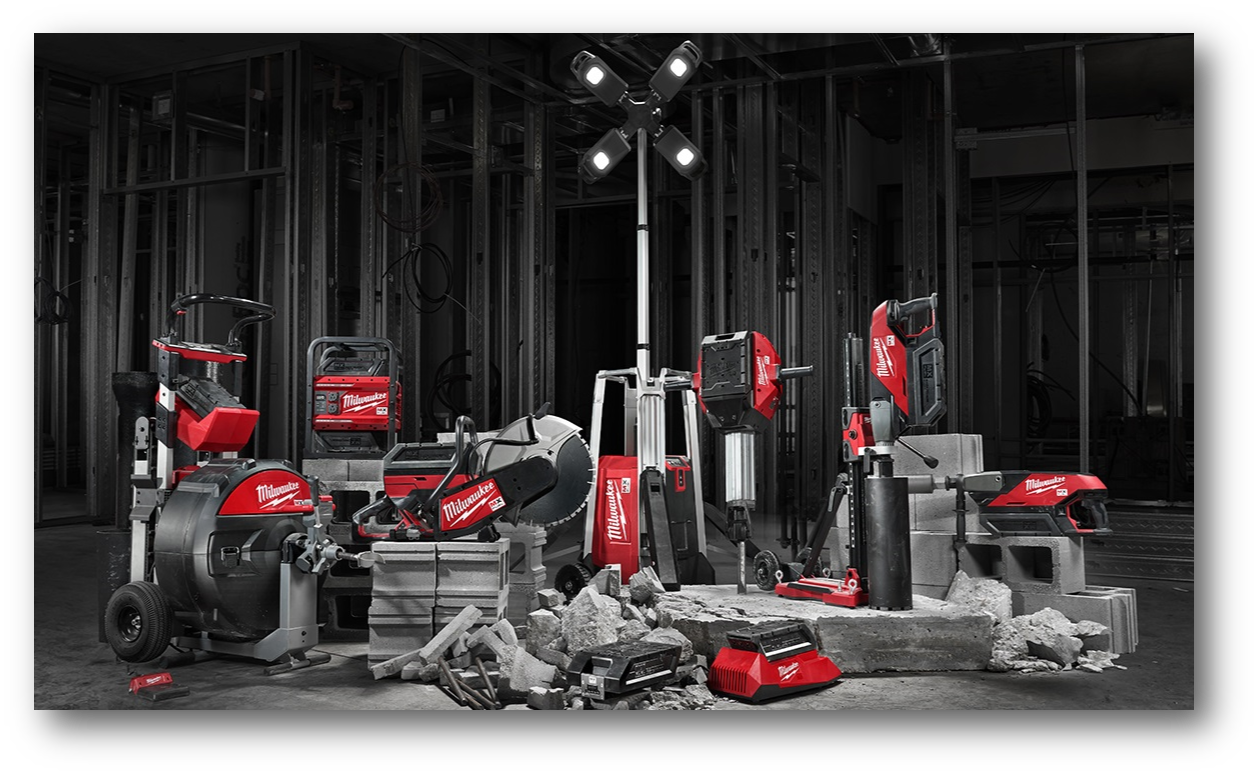 Our MX Days in June was a great success and we couldn't wait to do it again. You now have a second chance to get your hands on and try out the awesome power of the Milwaukee Tool MX Fuel™ line. This selling event in not open to the public so contact your Rich-Tomkins Company Rep to find out how you can be invited to see how these tools are Nothing but HEAVY DUTY
When the lock down order came on March 16th Rich-Tomkins Company worked hard to adapt and pivot to the daily changes in how we did business. We are very proud of the work all our staff did not only keeping educated on our manufacturers but keeping in contact with our customers. Thank you to Natalie Forster and Supply House Times for featuring the work of our reps.
CLICK HERE to read the full article

The new quarterly promotion for Milwaukee Tools is starts August 1st. Check out the pages of the newest flyer to see how you can save money and be eligible for rebates and free tools.
Milwaukee P3 Plumbing Flyer
Milwaukee P3 HVAC Flyer
The new 2020-2021 price book and catalog from Delta Faucet is shipping this week and will reflect all the up-to-date pricing and collections from Delta Faucet.
These should be arriaving soon , but if you can't wait to get your hands on them you can use the new Delta Price Book website. With the new Price Book Site see up-to-date pricing right away as well as conveniently search by the name, model number, UPC, collection, or finish of your favorite Delta Faucet items.
CLICK HERE to try the new Digital Price Book